art Quilt Workshops
All workshops can be customized to each particular group's wishes. Workshops can be either one full day (6 hours) or two days (two 6 hour days). Workshop fees are $500.00 for a single day, or $750.00 for two consecutive single topic days, plus travel. Ask for a quote for a 4 day workshop.
Raw Edged Art Quilts with Mixed media for realism
Students learn to create an art quilt from either a pattern, or from a photograph for advanced students. With mixed media demonstrations, students gain confidence toward adding mixed media such as color pencils, oil pastels, markers, and ink to enhance detail, and to add depth and contrast.
Derived from a photograph by Deb Simon.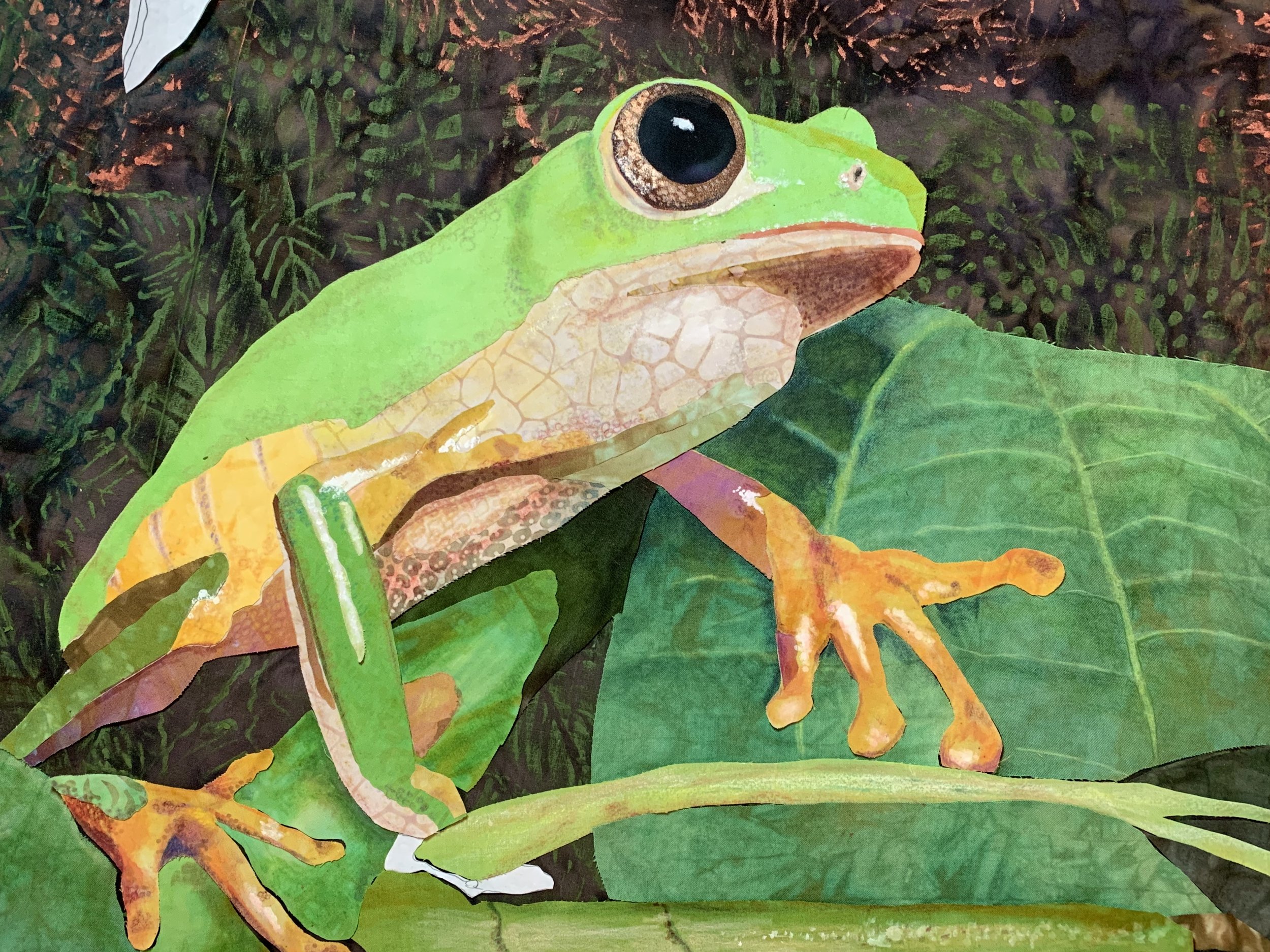 Derived from a photo by Marisa Ishimatsu, work in progress.
A simple rose to learn value. The pattern, provided by Sandra for workshops, is numbered to show increasing value, from light to dark. Students can color the rose in any shade they wish. Small amounts of color pencil for shading.
A small quilt, great for a single day workshop. Simple inking and color pencil work.
Workshop which adds vibrant inks, including All Purpose Ink and Inktense blocks for realism.